Here is a small overview of our rooms. For more pictures and more information just click the button to the booking page.
Room "Lilén"
Room with space for a total of 4 people, being able to be used the two bunk beds or in the case of only 2 people, it is transformed into 2 beds without the upper bunk beds. It has its own private bathroom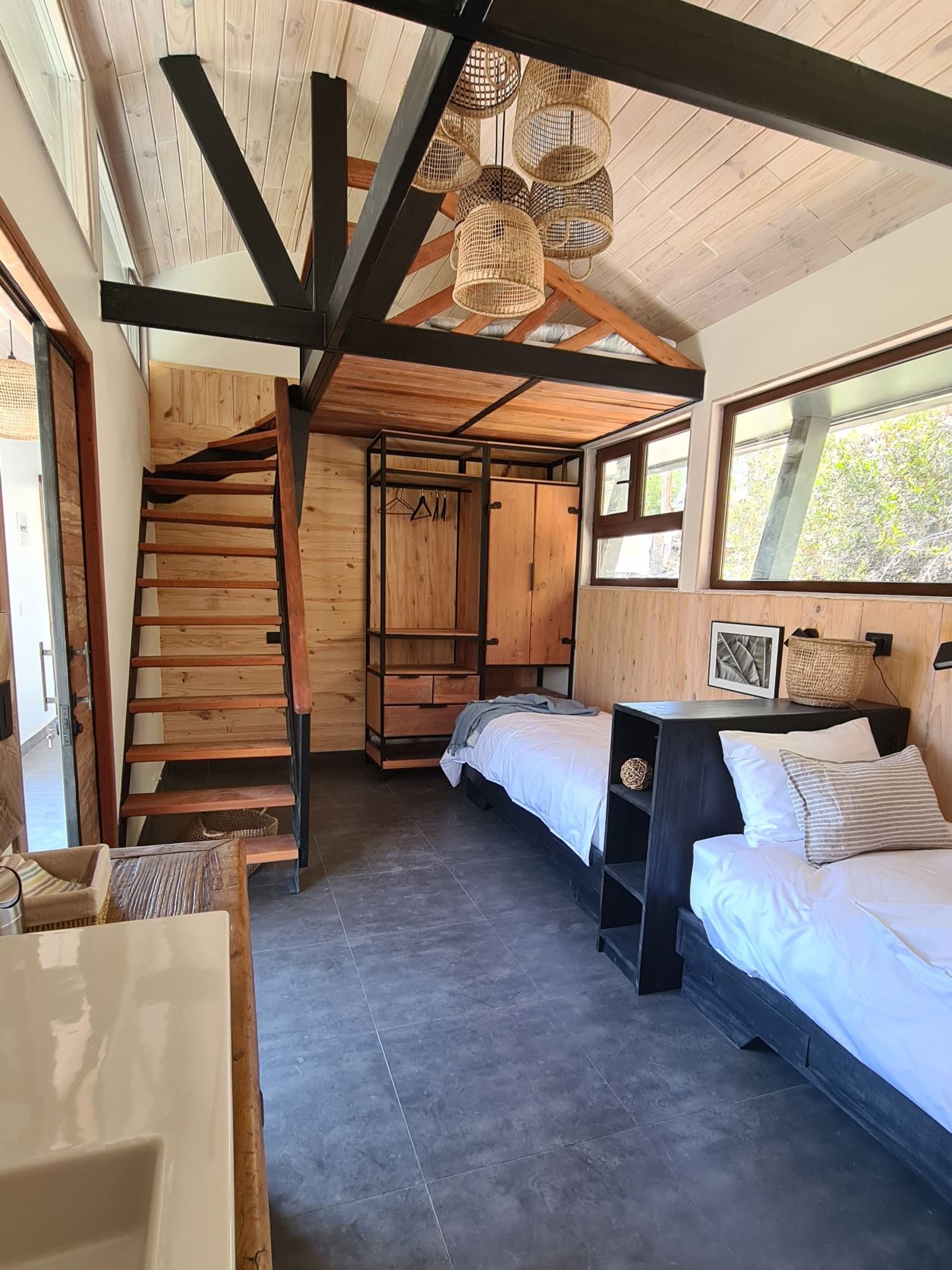 Room "Lilén"
Family room, has a loft with space for 2 children and 2 other single beds, which makes it an appropriate room for a family with small children. It also has its own private full bathroom.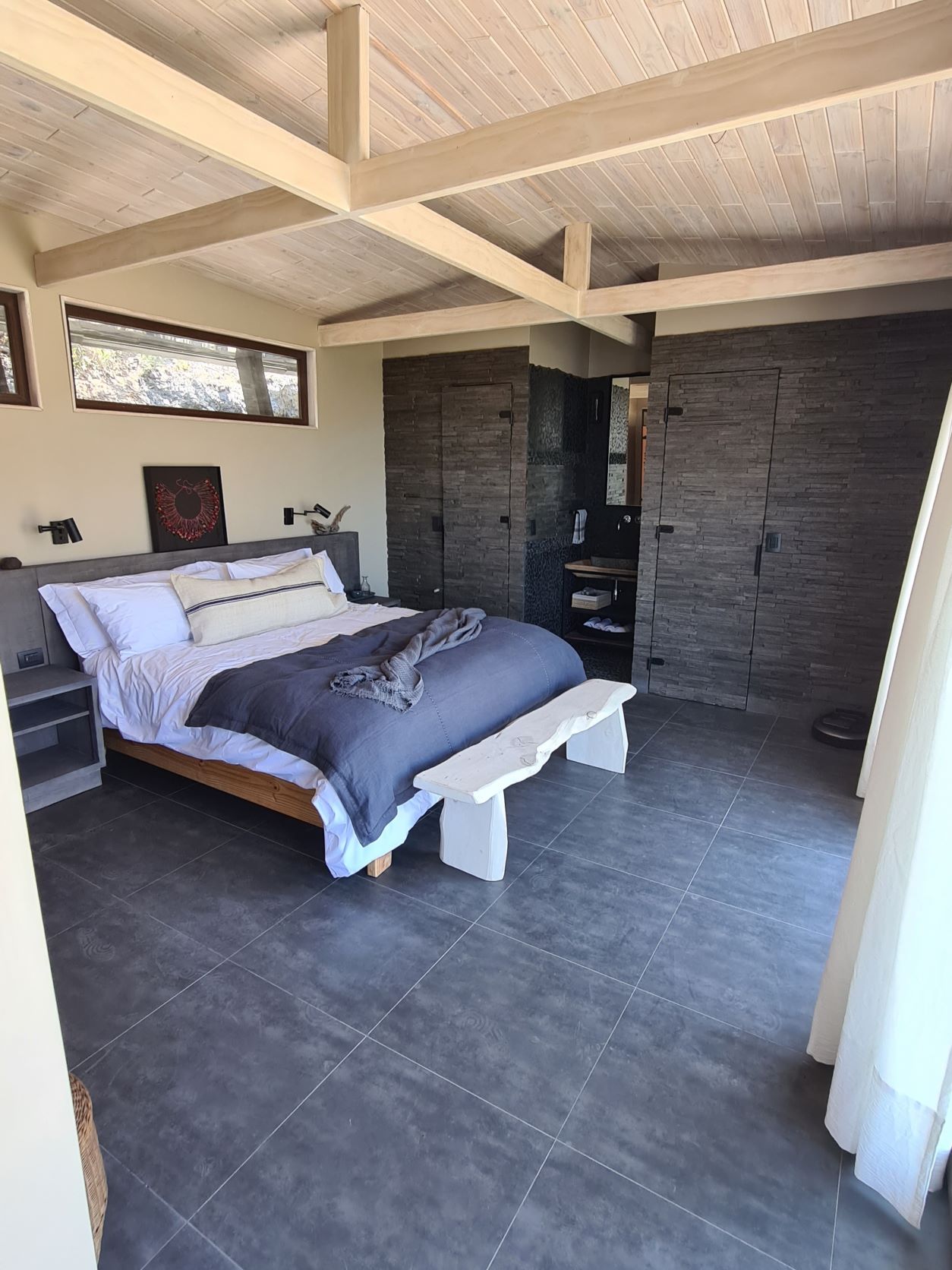 Room "Quillay"
Our third bedroom has a double bed, ideal for a couple, with its own shower, WC and washbasin, just like the other rooms.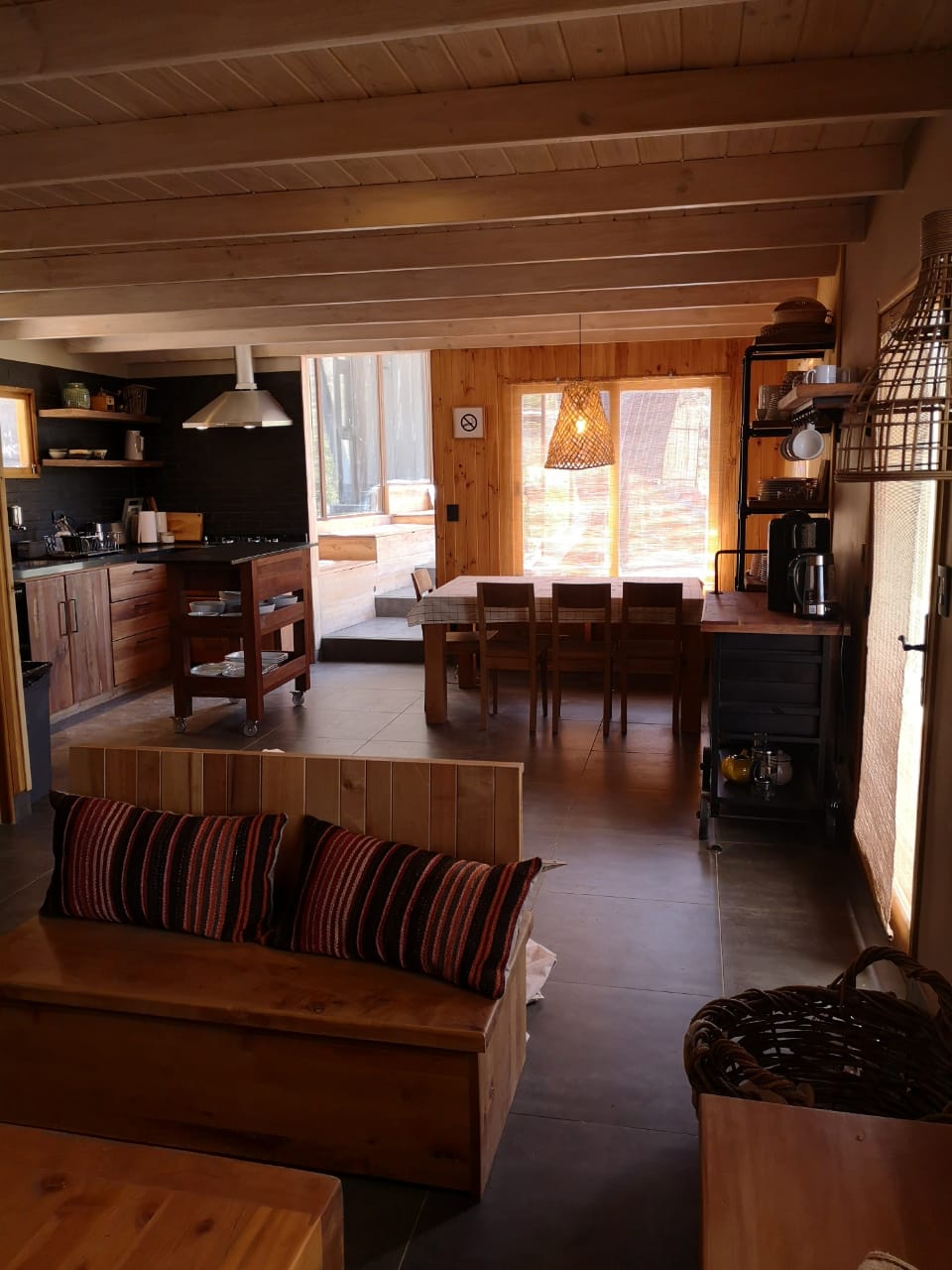 Kitchen
This area invites them to share and be entertained with many board games and puzzles, either on cold days or at night before retiring for the night.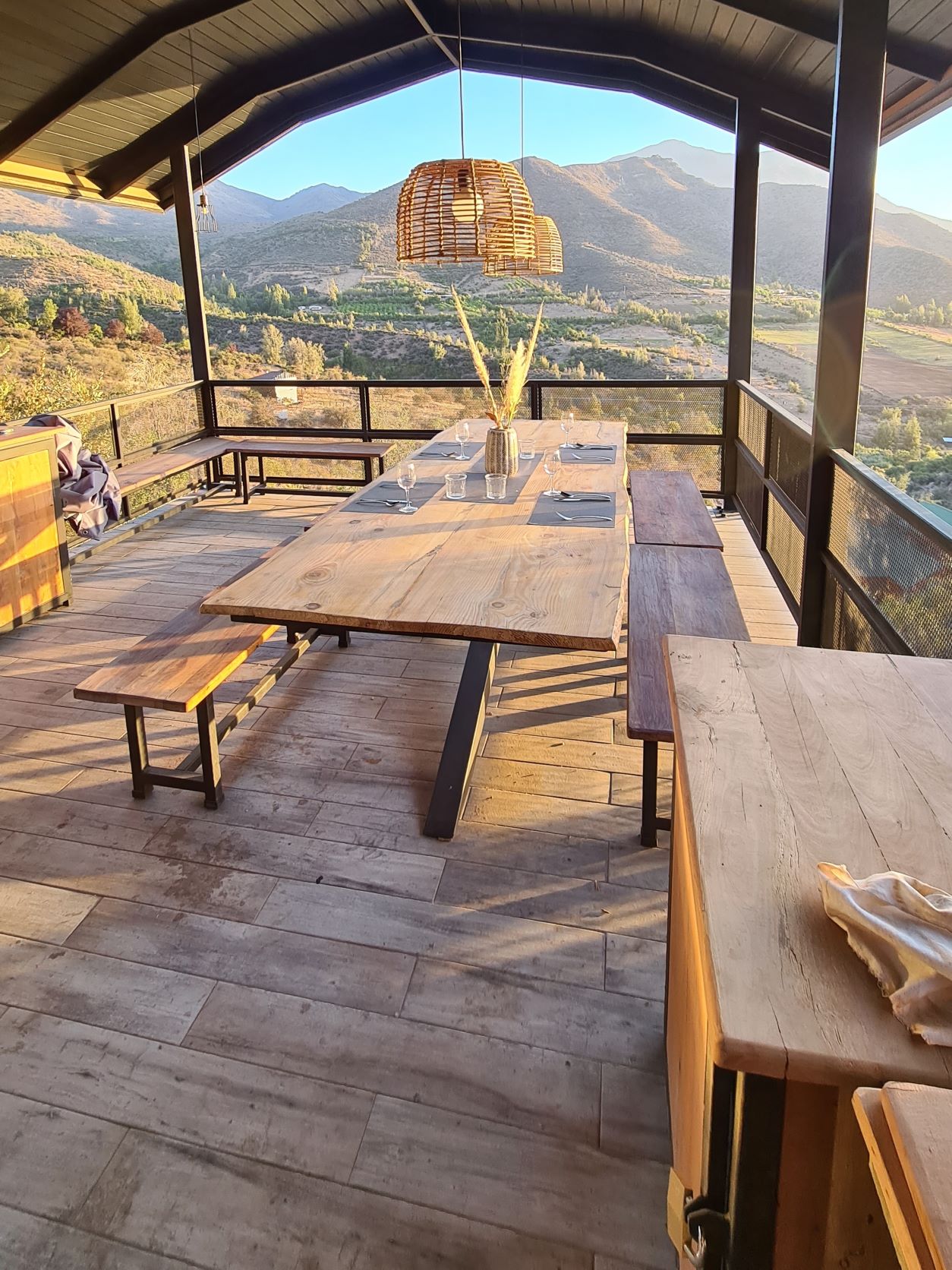 Quincho
A magical place with plenty of space to cook, party or work, with an unforgettable view of the mountains and the valley. We promise you evenings you will never forget!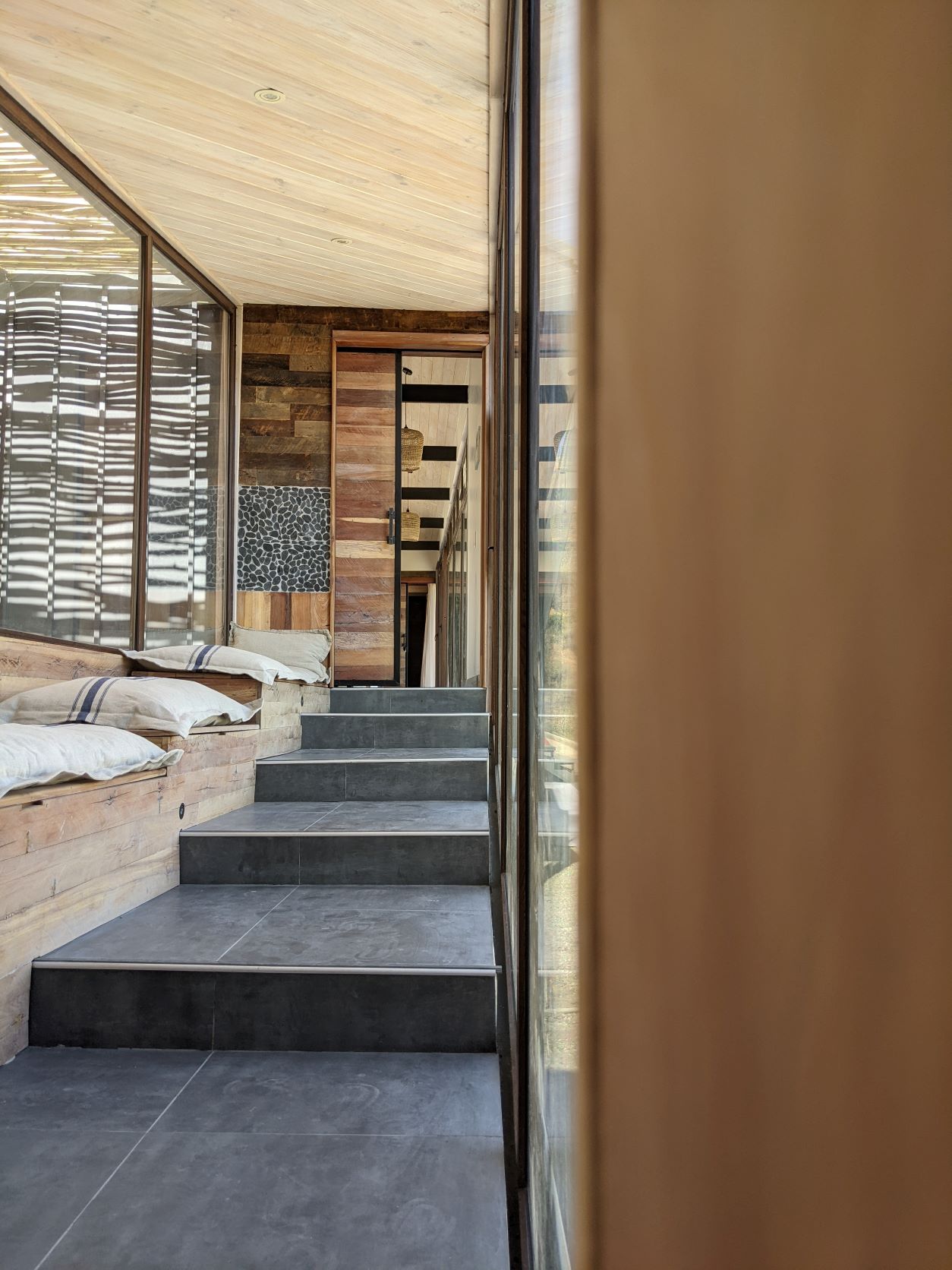 Casa Hirka
It invites you to connect with nature, its colors, sounds and diversity. We have prepared for you many corners where you can sunbathe, refresh yourself with an outdoor shower, enjoy a good book, relax and at night enjoy around a campfire or contemplate the starry sky in its majesty.